We manage and control all stages of manufacturing; this expertise enables us to offer our customers unique pieces made in the pure French jewellery tradition. We have two partner smelters in the heart of Nice.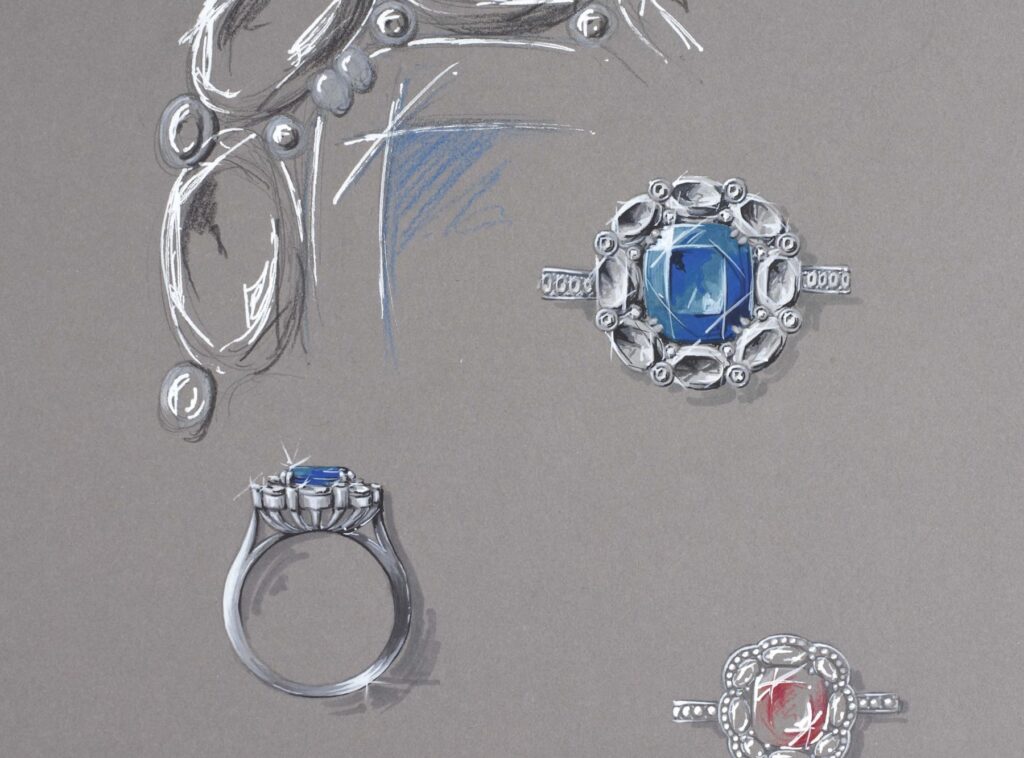 We make sketches and gouaches in designing your projects.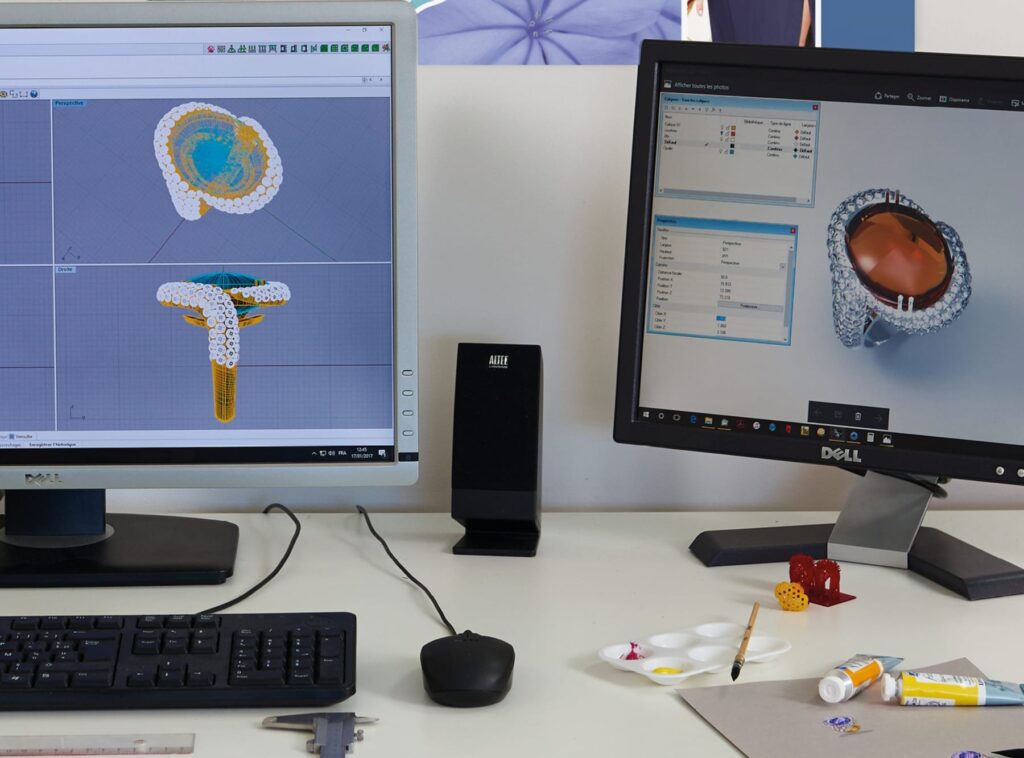 Our high-tech software & machines provide a bespoke solution to major artistic challenges.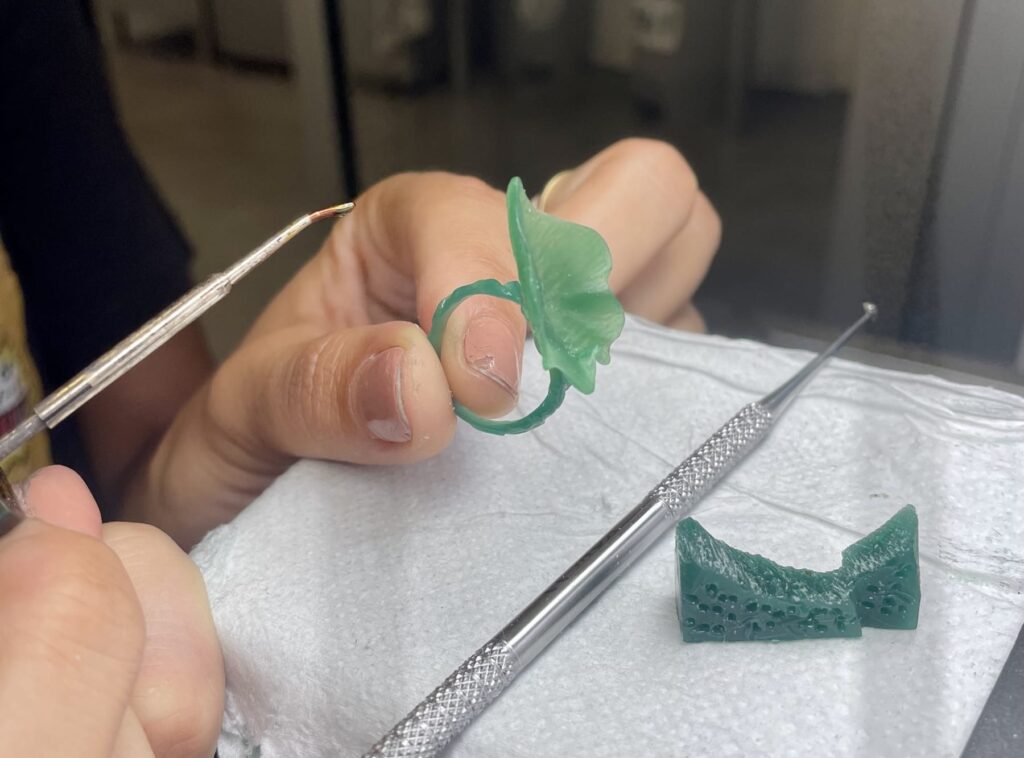 The model maker creates wax sculpture brings to life the most naturalistic and organic projects.
Rigorous and exacting stone selection, with a network woven for 40 years on the cutting locations.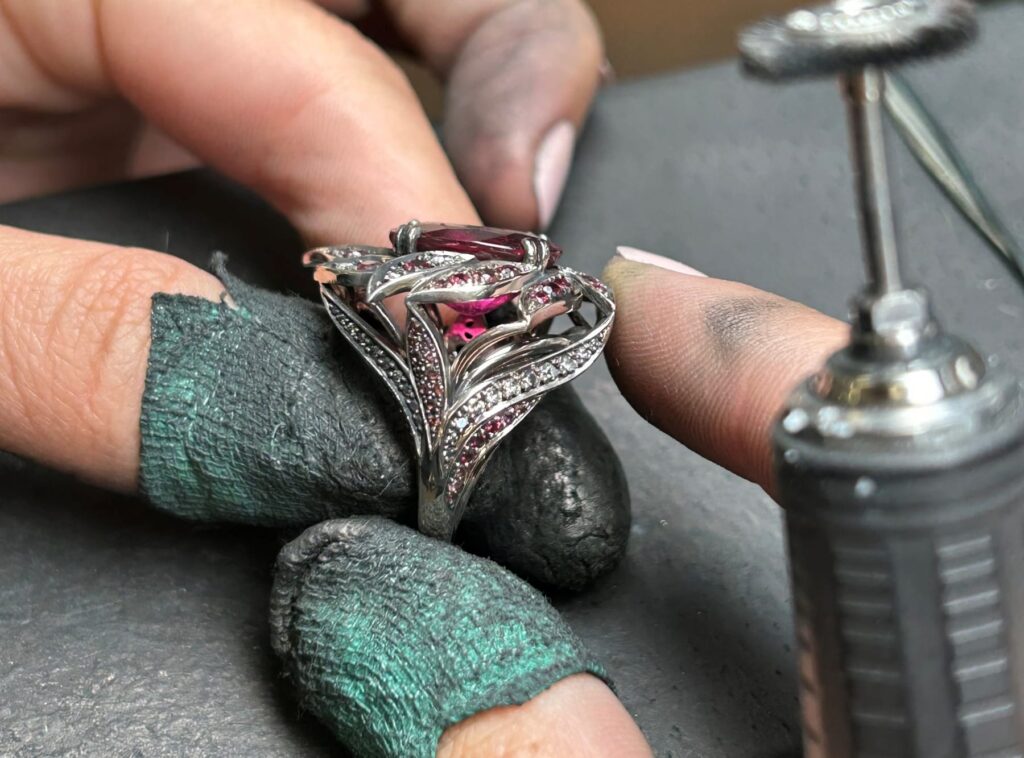 Jewellery - Fine Jewellery
Shape, repair and assemble your jewellery.
Polishing before and after setting stones, by hand or tribofinishing.
Mastery of all types of setting: bead, claw, prong, bezel, inset, flush, channel on high value center stones.
Quality control and after-sales service
We control all manufacturing steps; our jewellery is inspected before each shipment, and we are used to adapt client's quality standards.